At Muscoot Farm you can experience farm animals, agriculture, wildlife, and history in a family-friendly atmosphere. Once a working dairy farm, Muscoot Farm is now a Westchester County park open to the public 362 days of the year.
Our buildings and grounds are open from 10am-4pm daily.  For additional information on Muscoot and other Westchester County facilities please visit westchestergov.com.
 
---
The days have begun to grow shorter and the nights cooler. The farm no longer echos with the sounds of campers taking care of the livestock, playing "Wax Museum", or harvesting in our garden. Instead their voices have been replaced by the whirring and chirping of crickets and cicadas.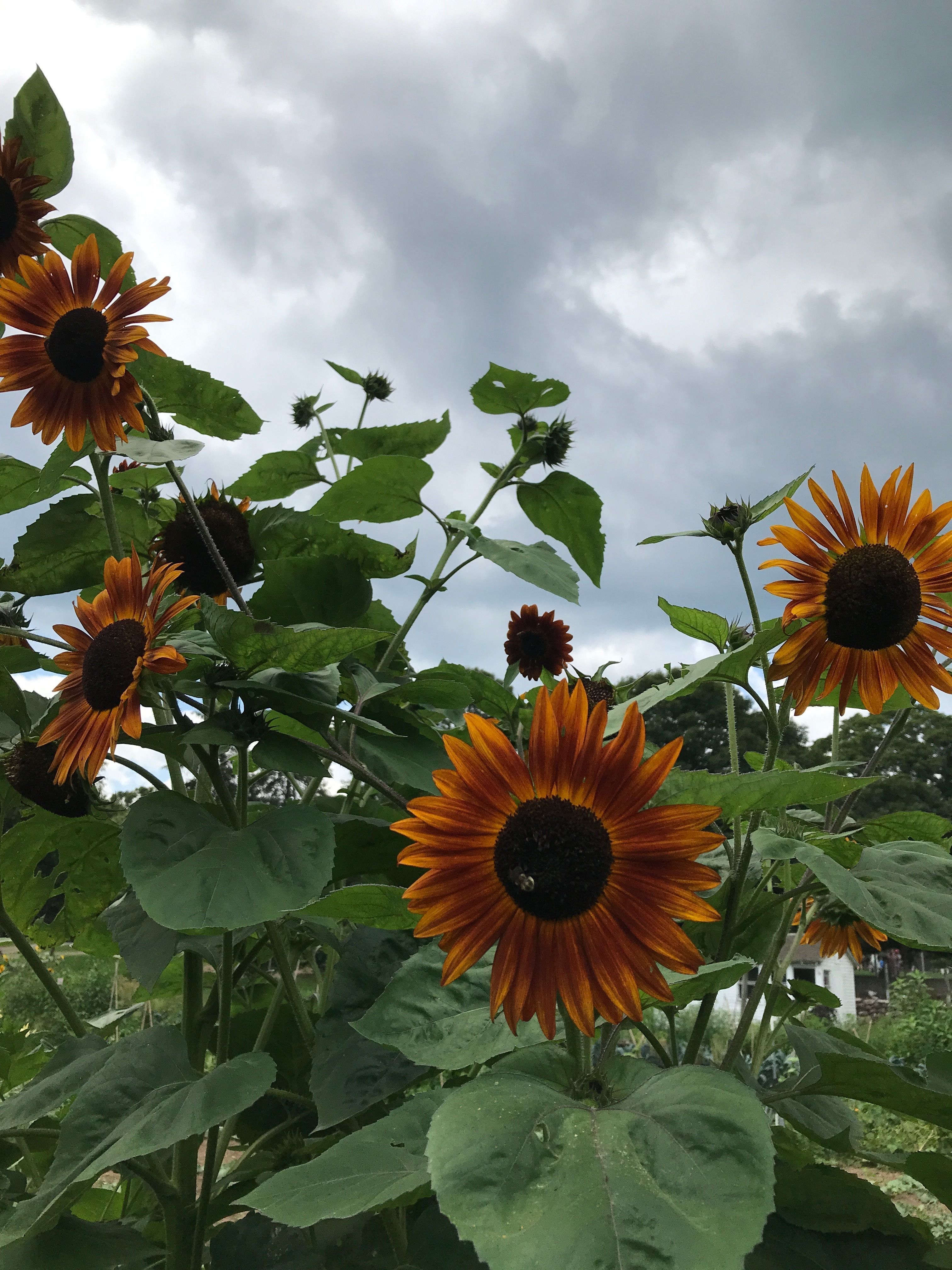 Even the vegetable garden is winding down as the leaves begin to wilt and the vines strain under the weight of watermelon and summer squash. To date Muscoot Farm has donated 2,387 pounds of food to local food banks, all harvested by campers and our staff.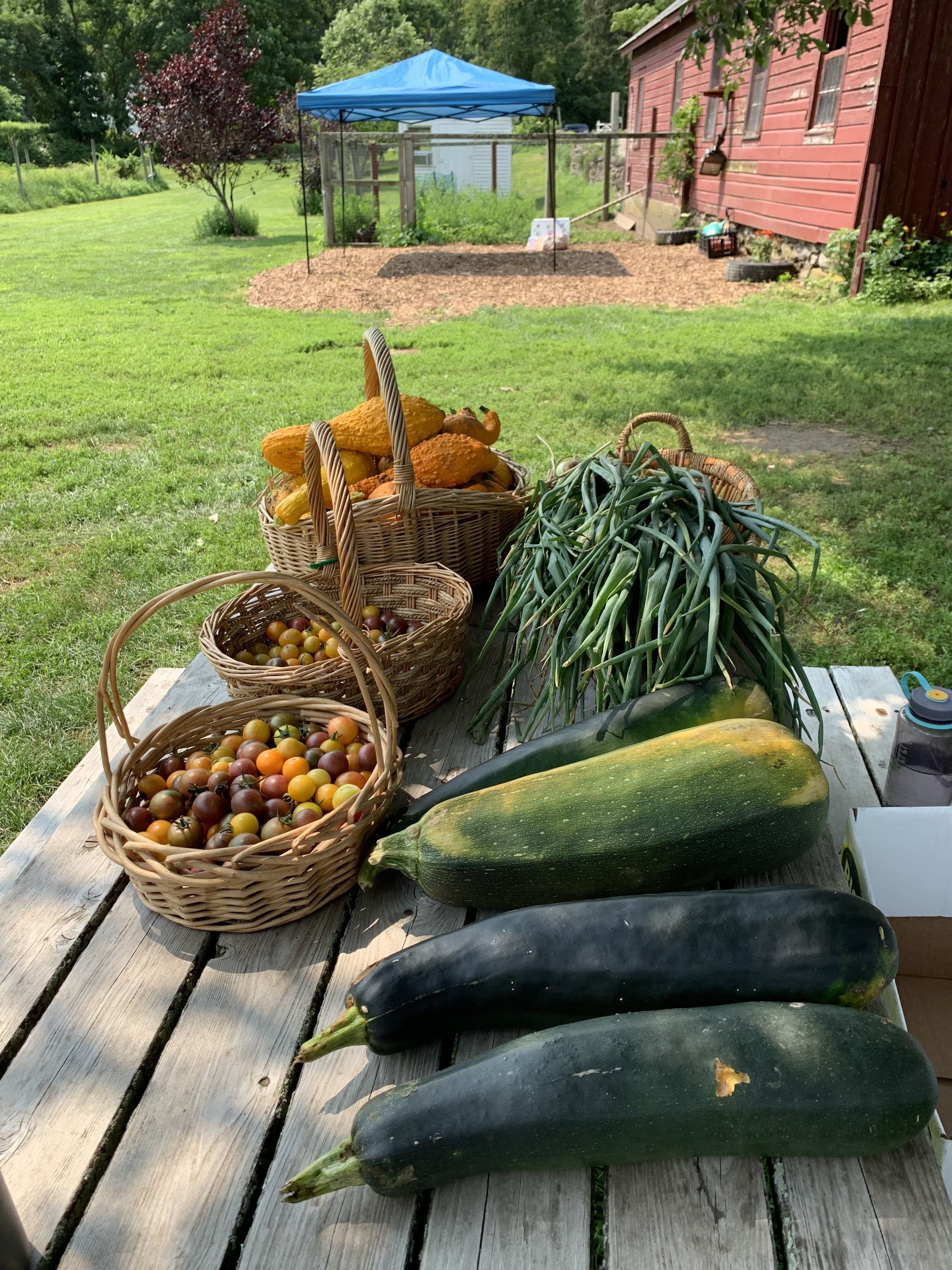 As the last vegetable is picked, and the last sunflower bends its head under the weight of seeds, the farm begins to dream of Autumn leaves, pumpkin picking, scarecrows, and Halloween fun.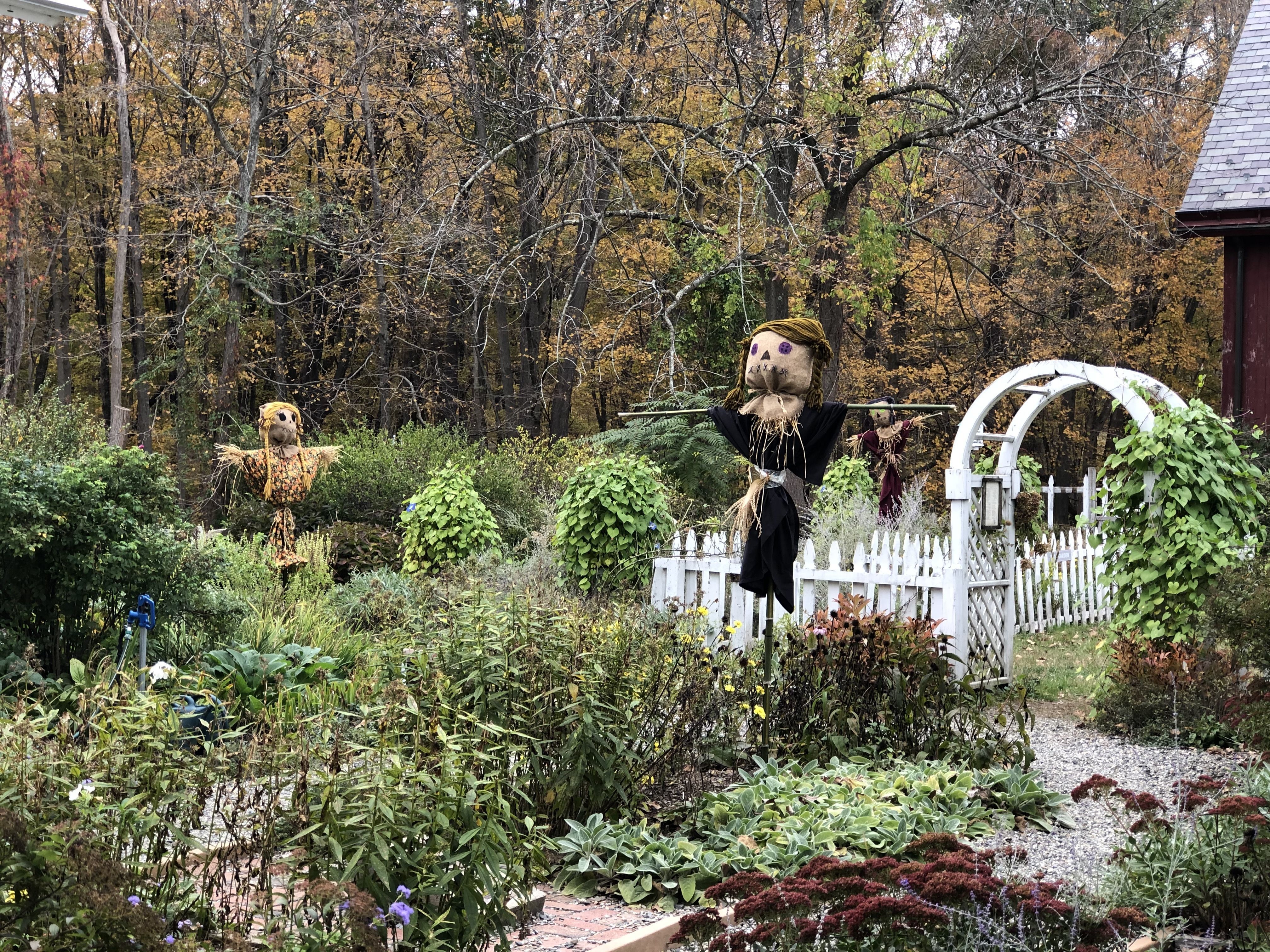 ---