At Muscoot Farm you can experience farm animals, agriculture, wildlife, and history in a family-friendly atmosphere. Once a working dairy farm, Muscoot Farm is now a Westchester County park open to the public 362 days of the year.
Our buildings and grounds are open from 10am-4pm daily.  For additional information on Muscoot and other Westchester County facilities please visit westchestergov.com.
 
---
The leaves are beginning to turn shades of red, orange, and yellow before littering the ground with their color; the squirrels are darting about the trees nimbly gathering the last of the nuts to store for Winter; and the Farm is decorated with dried cornstalks, scarecrows, and hay bales in disguise. Peeking through all this is the feeling of crisper air and October skies.
Soon, it will be Halloween.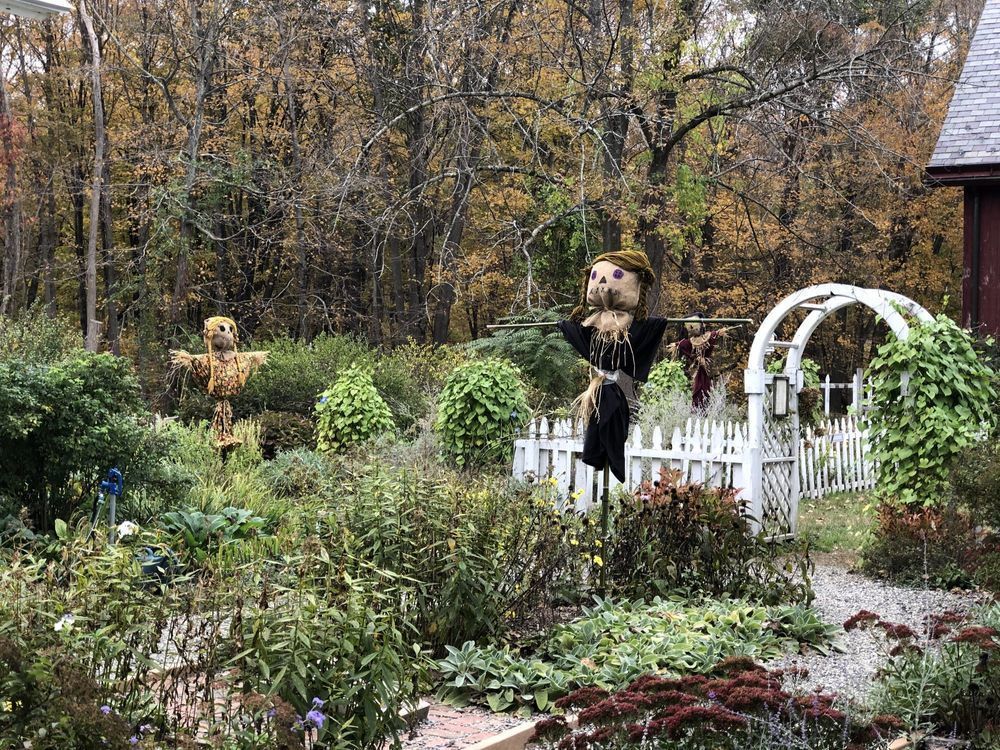 Did you know that this old tradition has some of its roots in Agriculture?
It's thought that Halloween's origins lie in the ancient Celtic festival of Samhain (pronounced sow-in), which was celebrated from October 31 through November 1. Samhain was all about getting ready for Winter and making sure nothing was left to waste. There would be great feasts to eat all the food that couldn't be stored during the Winter, apple bobbing, and the brewing of mead and beer with the grains from the last harvest.
But it wasn't all about food. Samhain was also a time when they believed the boundaries between our world and the Otherworld, a place full of fairies, monsters, and spirits of the dead, were open. People had different ways to handle this spooky and magical time. In Scotland, young men would dress up like dead spirits and pull pranks on people. In Wales, food and drink would be left out for the dead, much like. Giving treats to costumed Trick or Treaters today.  In Ireland, turnips would be carved and used as lanterns, which is where carving pumpkins into jack-o-lanterns comes from.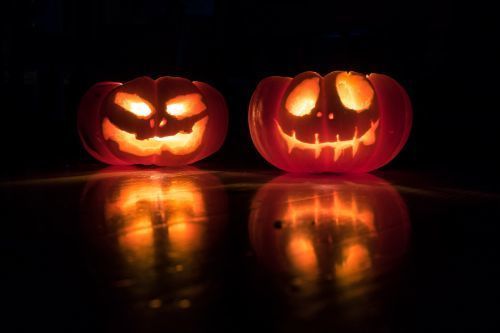 Although we no longer celebrate the agricultural parts of Halloween, it's good to know where some of our traditions have come from. So the next time you carve your pumpkin, try to imagine it's a turnip instead!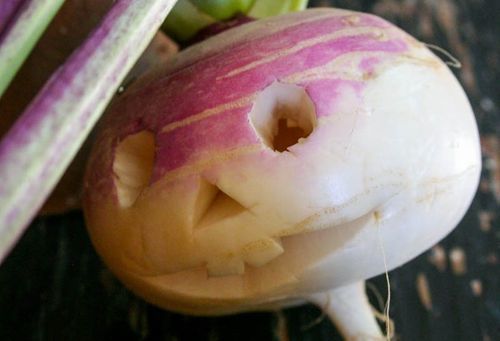 ---
---