At Muscoot Farm you can experience farm animals, agriculture, wildlife, and history in a family-friendly atmosphere. Once a working dairy farm, Muscoot Farm is now a Westchester County park open to the public 362 days of the year.
Please note at this time that the buildings at Muscoot Farm are closed.  However the parking lot, hiking trails, and grounds remain open from 10am-4pm daily.  For additional information on Muscoot and other Westchester County facilities please visit westchestergov.com.
 
---
Ag-ghoul-culture
Have you ever noticed all the scarecrows around Halloween? Did you know that it is believed that 2,500 years ago Greek farmers were the first to use scarecrows to protect their crops from pests, like crows? You may not be aware of it but many of our Halloween traditions have roots in agriculture. The pumpkins we carve, the chocolate we eat, and the decorations we use like cornstalks and straw, all had to be grown by a farmer.
The very origins of Halloween itself date back to the ancient Celtic festival of Samhain (pronounced sow-in) which marked the end of the Harvest season and the beginning of the dark cold winter, a time of year that was often associated with human death. Celts believed that on the night before the new year, the boundary between the worlds of the living and the dead became blurred and wandering ghosts could cause trouble and damage lingering crops. 
By 43 A.D., the Roman Empire had conquered the majority of Celtic territory and eventually two festivals of Roman origin were combined with the traditional Celtic celebration of Samhain. One of these festivals was a day to honor Pomona, the Roman goddess of fruit and trees. The symbol of Pomona is the apple, and the incorporation of this celebration into Samhain probably explains the tradition of bobbing for apples that is practiced today on Halloween.
Below, listen to Curator Jonathon Benjamin read "Five Little Pumpkins" as well as Educator Mary read " The Scariest Book Ever" and teach us how to make leaf ghosts! 
Happy Halloween!
---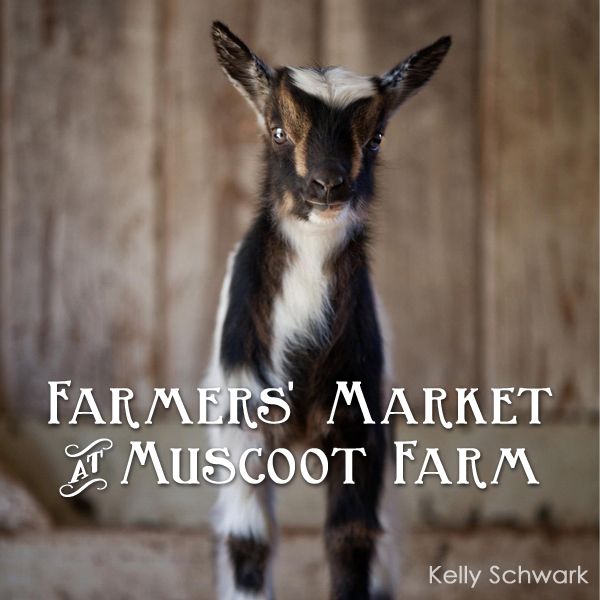 The Muscoot Farm Farmer's Market returns Sunday, May 31, 9:30 a.m. to 2:30 p.m.!
Walk-ins are now welcome, though it is still required that only one person per family attends.
Face masks are mandatory and social distancing guidelines will be in place.
A limited number of patrons will be allowed in at one time, so there may be a line at the entrance.
Farm buildings are closed; hiking trails and grounds are open.
---